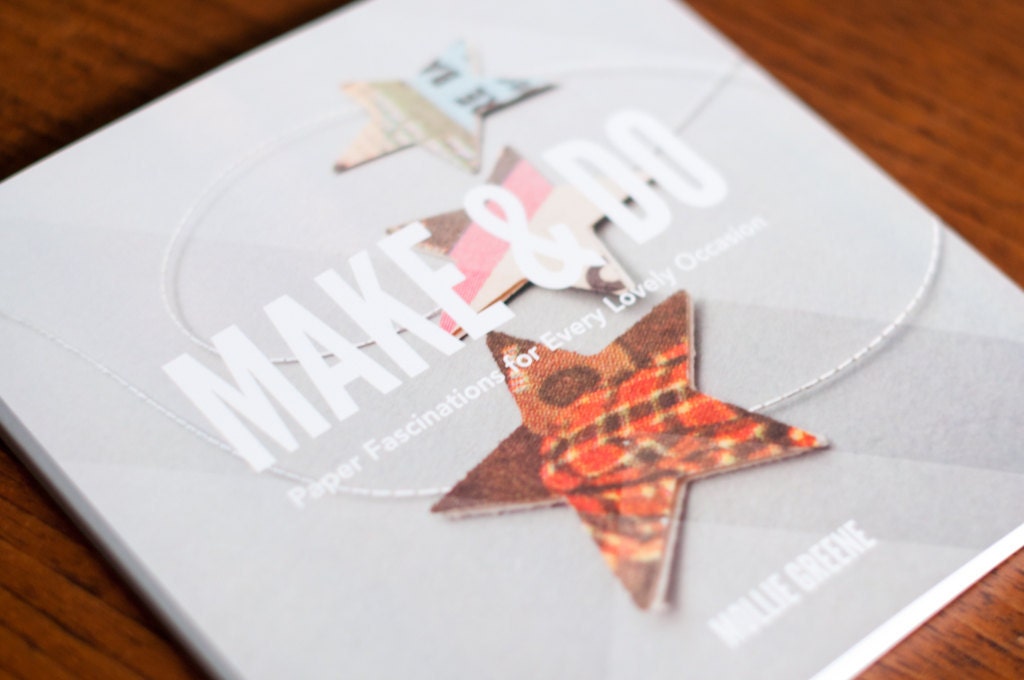 I love a good giveaway!
So I really want to tell all ye good folks about Mollie Greene's amazing paper work, and her cool new book which she is giving away on her blog here:
molliegreene.com
I love anything that re-purposes vintage paper into cool stuff that you can enjoy. So enter the giveaway and spread the Christmas Cheer! And thanks so much Mollie for this sweet giveaway!
About Make & Do:
Released in September 2011, Mollie Greene's paper craft book Make & Do: Paper Fascinations for Every Lovely Occasion includes tutorials for old Royal Buffet favorites and new soon-to-be Royal Buffet favorites, Mollie's best pointers for working with paper, and fabulous photography that walks you through each step of the way. A perfect gift for yourself or for anyone who can handle scissors.
Links:

http://molliegreene.com/

http://www.etsy.com/shop/royalbuffet?ref=top_trail